Photo 2
June 18th, 2016
Beat the Grandma 2016 Race Champions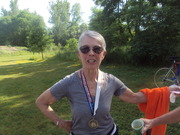 Over-All Champion Pat Dancey wins her 4th Title at Age 74 Years Young!!!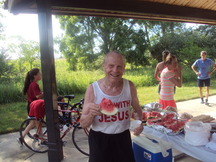 Jerry Johncock at age 88 was the first male finsiher and race runner-up! He has been second twice now so next year may just be his year to take home the over-all crown!!!
Below is Pat with 3rd place finisher...Lois Wilber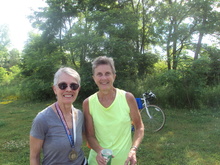 The Biggest Group about to start was the 5:00 handicap group...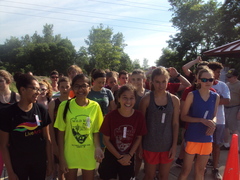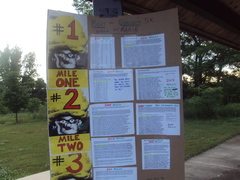 Medals to the Top 50 Finishers!!!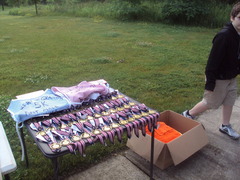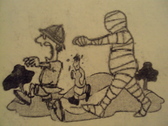 Next race is the Mighty T-Rex and the Wimpy on July 4th and then THE MUMMY in August...at Fallasburg Park in Lowell....Hope to see you there!